Margalit Winery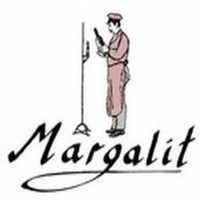 Margalit Winery is a family owned winery founded in 1989. The owners and winemakers of Margalit Winery, Yair Margalit and his son Asaf Margalit, have a special interest in Bordeaux varieties (Cabernet-Sauvignon, Merlot and Cabernet-Franc) and therefore the winery focuses on producing those red wines.
After many years of experimentation in quality wine making using various varieties, and distributing the wines amongst friends, Margalit Winery was launched in 1991 with its first Cabernet Sauvignon (1989 vintage). The public interest in the new winery grew quickly in the next few years, probably because of two reasons: it was the first boutique winery in Israel and secondly, because of the wine's quality and uniqueness.
Initially, the winery was established in a small village near the town of Rehovot. In 1994 the winery moved to its current location not far from the Mediterranean shore, midway between Tel Aviv and Haifa.
The production grew gradually from 80 cases in 1989 vintage, to the current annual production of about 1,600 cases. A portion of the wine produced, is sold at the winery directly to private customers in three weekends during March/April each year. The customers are invited to taste and buy the new release. The rest of the wine is distributed to fine restaurants and wine shops in Israel and abroad.