April 21, 2014 | Naomi Hochberg
White Wines
White Wine
Spring is here and summer is right around the corner! With this nice weather comes a desire to enjoy some of the finer points in life. It's time to starting opening some nice, cool, refreshing white wines and this posting is going to be all about the different varieties.
Chardonnay
The most commonly used white grape, Chardonnay is grown all over the world and used in all kinds of wines. It is sometimes blended and is sometimes a single varietal, it is even the main grape in making sparkling wines. Originating in Burgundy, France its growth has become global over the course of the past century and is now a standard grape grown by old and new vineyards alike. The flavor of the grape is very neutral, usually a crisp apple and tropical fruit flavor, and is easily influenced by flavor additions such as terroir or barreling in oak. This means that the grape can be easily blended with bolder ones to create a subtle yet interesting new wine.
Chardonnay's mildness is often altered by the winemaker, who will occasionally manipulate the grape through terroir, or influencing the characteristics of the grape through its surrounding terrain. Techniques such as pruning its extensive leaf canopy ensures that the grape receives the most nutrients and growing many clusters of vines forces the plants to send most of their energy to the grapes, producing greater amount of flavor.
People often describe Chardonnay as tasting "buttery" and "oaky", neither of which are natural distinctions of the grape. In fact, the buttery flavor comes from a particular kind of fermentation called Malolactic fermentation, and is a result of the diacetyl byproduct. Its oaky flavor is the result of barreling the wine in oak barrels prior to bottling. Oak permits some amount of evaporation and oxidization to occur, however not enough to ruin the wine. Instead, it concentrates the flavor of the wine, compounding the aromas and flavors, producing notes of caramel and toffee. The smokiness of the wine comes from charring or "toasting" the inside of the barrel. Many winemakers produce their chardonnays this way, however fermenting and aging in stainless steel tanks, such as those from Chablis, is also popular and produces a livelier, more fruity and citrusy Chardonnay than its oak brethren.
Pelter Unoaked Chardonnay
A perfect example of an un-oaked wine, left to show off the wine's rich minerality, summer fruits, kiwis, pineapple and peaches. This is a medium-bodied wine, with well-balanced acidity, showing a generous share of elegance. People who tend to cringe at the buttery flavor of Chardonnay will love this wine and people who prefer the typical oakiness will be surprised to discover the versatility of Chardonnay!
Sauvignon Blanc
The parent of Cabernet Sauvignon, Sauvignon Blanc is the opposite of Chardonnay. While Chardonnay's grape is mild and the wine is either buttery of fruity, Sauvignon Blanc is dry, grassy with mineral tonalities. Also known as Fumé Blanc, this wine is the Sancerre and Bordeaux response to Burgundy's Chardonnay. Like Chardonnay, it is grown all over the world and like Chardonnay, the treatment of the wine affects its overall flavor. Leaving the skins with the wine longer during fermentation produces a sharpness to the wine while early removal keeps the wine fruity. Like Chardonnay, it might undergo Malolactic fermentation to make the wine more buttery though in New World winemaking this is usually not done as the intense flavor of the grape is generally preferred.
Sauvignon Blanc, though mineral in flavor, is still used to make some of the sweetest dessert wine. Sauternes from the Sauternais region in Bordeaux, France is a delicious, sweet dessert wine made from Sémillon, Sauvignon Blanc and Muscadelle grapes. Typically tasting of honey and peaches, the Sauvignon Blanc grape helps the wine maintain its citrus quality to offset the sweetness.
Assaf Sauvignon Blanc
A clear, light golden color, Assaf's Sauvignon Blanc is "soft" and round, a very mellow white wine with an elegant, full taste with a touch of delicate melon, citrus, grapefruit, and pineapple along with the slight "sting" that characterizes the Sauvignon Blanc. Its acidity balances with a lingering, intricate finish.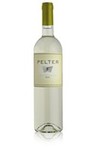 Pelter Sauvignon Blanc
This wine is produced from 100% Sauvignon Blanc grapes. The grapes are handpicked in the Upper Galilee at the Vineyard of the Wind, Merom Golan. It smells and tastes of honeysuckle, lime and tangerine with a long, acidic and dry finish.
Shvo Sauvignon Blanc
Another 100% Sauvignon Blanc, this wine is harvested in the early mornings to maximize is sweetness. It is pressed gently and in whole clusters in a traditional Champagne style and fermented using natural, indigenous yeast in tanks and in French oak barrels. It is very aromatic of pears and melons, with surprising volume, rich texture and great natural acidity.
Midbar Semillion/Sauvignon Blanc
This is a white wine with a light golden color, medium body and a firm acidic structure. Its aromas and flavors of lime, lemon peel, guava, exotic spices, kiwi, nectarines, and minerals complement its acidic finish. The Semillon allows the wine to cellar well and develop a special complexity.
Chenin Blanc
The quieter, slightly less popular cousin of Sauvignon Blanc, Chenin Blanc is typically light-bodied and somewhat sweeter than the previously described grapes. Harvesting the Chenin Blanc grape is slightly more interactive than other grapes. For example, in the Loire valley, harvesting usually happens over the course of four to six weeks, removing small clusters of grapes from each vine in succession. This technique is known as tries. Other Chenin Blanc specialties include allowing some of the grape clusters to over-ripen and begin to shrivel and rot. This is called noble rot and will make a wine of unique flavors and sweetness.
Chenin Blanc has not traveled as far or extensively as Chardonnay and Sauvignon Blanc has. However, it has taken root in South Africa, where it is blended with Semillon and Vigonier to create a wine similar though lighter and slightly sweeter than a Chardonnay. It is also made into sparkling wine or Crémant Loire, making this grape one of the most versatile grapes out there.
Assaf Chenin Blanc
Assaf Chenin Blanc, a clear wine of a light golden color, mingles the characteristic taste of delicate tropical fruit with the aroma of jasmine. It achieves just the right balance of fresh acidity and fruit flavors. The slow fermentation process preserves this characteristic blend of taste and aroma.
Shvo Chenin Blanc
This 100% Chenin Blanc hand harvest early in the morning and, like the Shvo Sauvignon Blanc, is pressed gently and in its whole cluster then fermented with natural, indigenous yeast in French oak barrels for 12 months then in tanks for an additional 6 months. This is a unique Chenin with a nose of sour cherry, dried fruit and minerals. It is full bodied and rich with a beautiful balance and nice acidity.